This is Gnorm's holiday spiced Rum. Produced seasonally, this Rum becomes available when Autumn threatens to steal Summer's glory. Fortified with the slight taste of juniper under the warm nutmeg tones, this is the drink for the holidays.
Made with supreme baking molasses and good Colorado water, this small batch rum is ideal for festive events, makes an excellent mixer, and disappears from the shelves when adventurers start gearing up for Springtime quests.
Gnorm likes it with his pie and ice cream.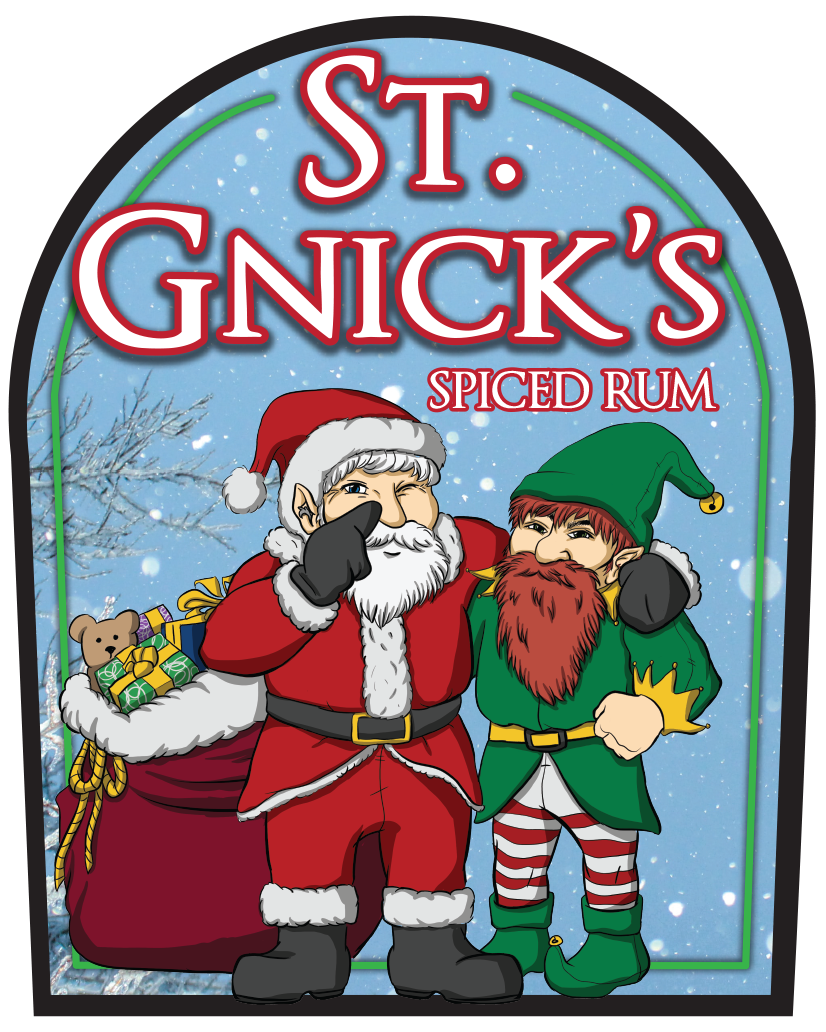 origins
This rum was a fun distraction during the planning of the distillery. It's one of the easiest varieties we make but still has a ton of attention to detail. We took our already great Gnomey Rodger Spiced Rum and gave it just a little twist. My wife has wanted to make Eggnog for years. She loves understanding the background behind items like this so she wanted to know all about it. She learned all kinds of interesting notes about why eggnog was invented and what it did for people back in the old days. It's a long story and better for a topic of conversation at a later date. One of the points here is that you would make traditional eggnog during the summer and let it age for several months until fall and winter. We now make all of our eggnog with St Gnick's and so far every batch has been better than the last.
This variety was pretty easy to name and design. Our creative writer quickly threw out the concept and it stuck immediately. After that it was just a matter of getting the details correct.
Behind the scenes
We have taken the recipe for our Gnomey Rodger and adjusted and tweaked it in all the right spots to make this strong, bold holiday rum. I wanted to make sure that you knew what it was, There is no subtlety here, You know there is Juniper, you know there is Nutmeg, and you Know it has Cloves. Beyond that things taper off a bit and form a solid foundation.
his is another variety that is steeped in the spices and then strained. As normal there is a chance of some slight sediment on the bottom of the bottle.
Jared McMillan
Loves Christmas, it's my favorite holiday
Try with eggnog