Beer gone wrong, whiskey so right: we brewed an irish beer but rolled a nat one and the outcome left much to be desired. Not deterred, we threw it in the still - and rolled a nat twenty on the whiskey that resulted.
It was this success that breathed life into vague dreams of a future distillery and made us realize that we could craft a product that deserved its place on any shelf.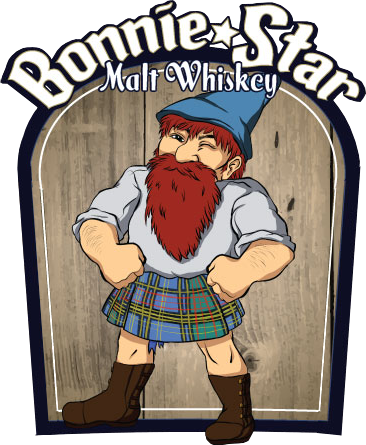 origins
This was the first whiskey I ever made and it was by accident. I was playing around with an Irish ale, trying to make a clone of one on the market that one of my best friends and I were having a hard time locating in Colorado. The beer, while ok, was not what I wanted so I had given up on it. I was about to dump it when we figured we might as well see what happened if I ran it through the still. At this point I was making a couple of Rums but there wasn't even a plan for a distillery. We threw it in the still and ran it.
Right after the still, as "new make" whiskey, it was only ok and I had little hope for it. I had a small barrel on hand already and still expecting it was going to go down the drain, I aged it. A few months later I tried it again with the friend who wanted the beer. He loved it; he really loved the whiskey. We took some around to the friend circles and everyone gave it huge reviews. It was a major hit and everyone wanted more. We ran out of it immediately but the excitement sparked the desire to try to make more and potentially add this whiskey to the future distillery. Up until this point I had no desire to make whiskeys, like beer. The market is very saturated and I did not think our product would be good enough to compete.
I have refined my recipe significantly and it no longer resembles the beer we once tried to clone. I have been able to consistently produce a very nice whiskey that everyone around me seems to like.
This whiskey's name and logo have a very inappropriate backstory. My best friends and I have been avid renaissance festival fans for many years. Our kids have grown up in garb and it was not unusual to see us or our kids all dressed up talking about dragon's tears, or putting on sword belts. It was through this exposure to the festivals that we are well versed in various styles of music, from all over the world. One such favorite is
"The Drunken Scotsman"
while it's a ton of fun it's probably not child appropriate. After you have listened to the song, all the way to the end, take another look at the Bonnie Star Gnorm, you will never look at it the same again. Another fun fact is we provided the actual McMillan clan plaid to our graphic designer and she used that to build the kilt that Gnorm is wearing.
Behind the scenes
We use an all grain mash bill in very small 30lb batches. There are hints of the peat smoke that really pop after aging as well as some deep dark roasted barley notes, the rest you have to come up with. We combine several of these small batches in the fermenter and run it dry. We actually prefer when we have just a little unfermented sugars as it leaves that hint of a sweet aftertaste that we love.
The whiskey is twice distilled in a pot still, to pull as much flavor as possible before aging. We barrel age it in medium toasted new oak barrels. We use both 15 and 30 gallon barrels. We have a planned 1 year aged and a 5 year aged variety but as a new distillery there is a good chance that things will change.
Jared McMillan
Not a master distiller
Just a guy who likes to make things
Distillery planner and owner